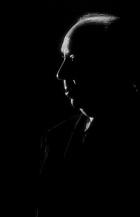 Occupation: Private Investor
Interests: Asian Markets, Commodities, Derivatives, Economics, Emerging Markets, European Markets, Funds, Geopolitics, Gold, International Stocks, Oil, Private Equity, Stocks, US Market
Location: UK
About Me:
A private investor with a background in technology.
Investment Strategy
I tend to buy...
according to my system
I hold for...
a few months
Diversification is ...
essential to reduce risk
Interested in: 'Macro' (Trusts, ETFs), Thematics (Trusts, ETFs), Individual Stocks, and SB/CFDs for shorter timelines. Not so interested in Property, Bonds or Forex.