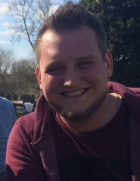 Real Name: Murray
Occupation: Training
Interests: Emerging Markets, European Markets, Interest Rates, Stocks
Location: U.K
Twitter: magicmerve
Fantasy Fund: J2B Investments
About Me:
"Keep it simple and be patient" - my kind of thinking (because I said it)
Keen mountain biker, lover of Guinness and cider, part time investor planning for the future
Investment Strategy
I trade...
a few times per year
I tend to buy...
after much research
For the first half of my strategy I use a variation of Robbie Burns and Warren Buffett rules to find shares that will provide medium term growth (6 months to 2 years) and long term growth (10 years plus), with the aim to compound all profits to build a portfolio capable of sustaining a respectable dividend at retirement (approx yr 2045). The second half of my strategy is based on researching new growth companies with the aim of finding 2 or 3 that are at the start of a promising journey. These companies are generally held within my SIPP and I take the long view on them with very little dealing activity, unless limits are triggered.
Magicmerve's Latest Blogs
I have been a holder of Fulcrum for about 3 months and its been a difficult ride so far........but why? Below is how I see it, but would be interested in your views as sometimes you just can't see the wood for the trees. Revenue has increased every year since 2015, and the 2020 forecast suggests it will have doubled in 5 years. Net profit…
Hi everyone, this is my first post on Stockopedia so thanks for taking the time to read it. I've been investing, on and off, for around 10 years and the one technique that has appealed to me more than most has been Ben Graham's value investing. I discovered Graham's method via Warren Buffet after trying to understand how he sought to buy stocks. I know…
Magicmerve's Latest Comments
That is exactly my thought...........I read somewhere that there could be an accounting error of up to 10%. Short term that worries me, however I can't help but feel from the figures that long term there are prospects for the company. The CEO and new CFO seem to have a good track record, but that is only my opinion. Best buckle up for an interesting…
Thanks for all your comments. Providing some food for thought for sure
Magicmerve's Top Awards
2
Magicmerve has 0 followers :