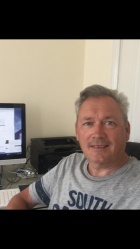 Real Name: Mark
Occupation: Private Investor
Interests: International Stocks, Private Equity, Property, Stocks, US Market
Location: Gloucestershire
Fantasy Fund: Mmarkkj777's Alt Test
About Me:
I have been investing for a long time, but have become more serious about my investments over the last 3 years and am looking to use Stockopedia tools and info. to help maximise my gains.
I have a Portfolio of 14 Buy and hold companies: 3 US, 1 European and 10 UK.  I have held one for 20 years and one for 14 years.
In the last few months I have added a growth portfolio (at least I hope they will grow!) .  It is now up to 6 stocks.
More recently Oct 2018, I have reverted to cash for a substantial part of my portfolio (over 2/3rds).  I'm now looking for bargains and opportunities to reinvest.
Investment Strategy
I tend to buy...
according to my system
Diversification is ...
essential to reduce risk
Was pure Value. Now moving towards value with low debt and high EPS growth potential. Just started a separate, pure-growth portfolio. Strategy is too long to detail here, But I learned value from reading Ben Graham, entry and exit timing from Nicolas Darvas & Mark Minervini and growth from Jim Stater. Now trying to incorporate more technical analysis, over-layed on my Fundamental approach. Still learning and enjoying it.