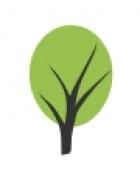 Real Name: Walter Hin
Occupation: Analyst, Blogger, Private Investor, Publisher, Trader, Other
Interests: Asian Markets, Commodities, Economics, Emerging Markets, Gold, Interest Rates, Oil, Property, Stocks, US Market
Location: United Kingdom
Twitter: @Wh_biz32
About Me:
Walter's passion is writing an alternative viewpoint on UK Companies. It gives readers another opinion other than your usual brokerage coverage. There is a minimum of seven posts per week by clicking here:  
http://walbrockresearch.com/ho...

Alternatively, Walter will try to post twice per week on Stockopedia. 
You can follow Walter on Twitter for the latest tweets on other companies releasing their results, here: https://twitter.com/Wh_biz32/l...
Investment Strategy
I trade...
extremely rarely
I tend to buy...
after much research
Diversification is ...
essential to reduce risk
I invest by using several strategies: 1). Value investing; 2). Cash investing; 3). Theme investing; 4). Momentum investing; 5). Speculative investing (sometimes). I follow the above strategies after a did reasonable research and maybe try to time my purchases using basic techical analysis.
Blog

Find out More »