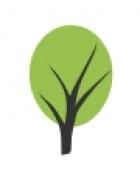 Real Name: Walter Hin
Occupation: Analyst, Blogger, Private Investor, Publisher, Trader, Other
Location: United Kingdom
Twitter: @Wh_biz32
Investment Strategy
I trade...
extremely rarely
I tend to buy...
after much research
Diversification is ...
essential to reduce risk
I invest by using several strategies: 1). Value investing; 2). Cash investing; 3). Theme investing; 4). Momentum investing; 5). Speculative investing (sometimes). I follow the above strategies after a did reasonable research and maybe try to time my purchases using basic techical analysis.