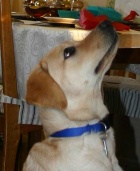 Real Name: Peter
Occupation: Retired
Interests: Gold, Oil
Fantasy Fund: p3dr036's Fund
About Me:
I am a retired communcations engineer. Having spent the years 1971 to 1994  selling communications projects in the Middle East, Far East, Latin America and Europe, I took early retirement in 1994 and moved to North Norfolk in 2002.
Investment Strategy
Research the company and management as far as possible and then go for it - if you regard the risk as acceptable. Keep an eye on it and be prepared to admit defeat if you got it wrong. Try to keep a sensible stop-loss policy. But don't sell out if the stop-loss is breached and you still have faith in the stock. 
P3dr036's Latest Comments
p3dr036 has 68 followers including:
and 60 more.