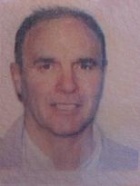 Real Name: Pete
Occupation: Other
Interests: Bonds, Commodities, Derivatives, Emerging Markets, Oil, Property
Location: Aberdeen
Twitter: PeterBill100
Fantasy Fund: PeterBill's Fund
About Me:
Have been employed in the offshore oil industry for over 30 years ... mostly sub sea.
Investment Strategy
I tend to buy...
after much research
Diversification is ...
essential to reduce risk
Try to take a long term view on investments and with over 50% of my portfolios in energy related stocks I have the view that energy will be a lot more expensive in the future.
I say 'risk-taker', but like to limit that risk with control measures.
PeterBill's Latest Comments
Good Choice Mark, looks like you have seen some positive growth over the last month. I'm more inclined to go for the warrants 'ANWS' which have about a year to expiry - 31st Jan 2013. Cheers PB