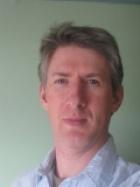 Real Name: Phil Hoffer
Occupation: Company Director, Private Investor
Interests: European Markets, Stocks, US Market
Location: Cardiff
Fantasy Fund: PhilH's Fund
About Me:
I've spent 17 years in the IT industry as a Software Engineer in a variety settings including: Aerospace, Telecomms, Voice Over IP. In 2009 I completed a period of retraining and I now I earn my living as a therapeutic counsellor and supervisor. I've used my programming skills to develop Point & Figure Charting software to support my investing. I also developed an Ichimoku charting application too but disaster struck when a poor backup policy caught me out and I lost both applications. Doh! I rewrote the Point & Figure app quite quickly but as yest I havent rebuilt my Ichimoku app as I tend to rely on http://ichimokutrader.com. I'm married with a lively 6 year old daughter who keeps us on toes.
Investment Strategy
I tend to buy...
according to my system
Diversification is ...
essential to reduce risk
I buy ...
1) quality companies with good value or growth characteristics
2) with price momentum
3) with EPS growth momentum
4) with sensible debt to profit profile I have many screens but the base concepts I list above are captured in two screens: value and growth
I use notional stop losses that I monitor in the evenings and I use Ichimoku charts to select these levels