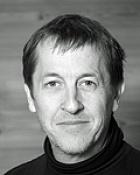 Real Name: Michael Broom Smith
Occupation: Private Investor, Retired
Interests: European Markets, Stocks, US Market
Location: Meribel
Twitter: mbroomsmith
About Me:
I have been running my ski holiday business (Purple Ski) for 27 years which I started with £3.57 in the bank and sold in June 2018 for a mid-six figure sum, which for me shows that a buy and hold philosophy can work! I split my time between Meribel and Buckinghamshire.
#StopbrexitNow
Investment Strategy
I trade...
a few times per year
I tend to buy...
after much research
Diversification is ...
important, but not beyond 10 positions
Still learning and have been reading voraciously for the past two or three years to educate myself but still feel I have a long way to go. However I am a definite fan of Warren Buffet and think that his philosophy is the right one but have recently become enthusiatic about Slater's Zulu principle.
Diversification is important but not beyond 15 to 20 positions
Website

High end luxury ski chalet business in Meribel
Find out More »
I would be interested to hear people's views on Boohoo's LTIP and directors remuneration in general. I have not fully studied the remuneration report but hope to do so before voting on the accounts. I also see that the CFO has no "skin in the game". As far as I can see options are granted, received and cashed. I would also be interested to hear…
Purpleski's Latest Comments
purpleski has 11 followers including:
and 3 more.