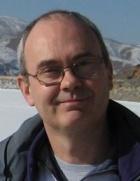 Real Name: Richard
Occupation: Private Investor
Interests: Bonds, Emerging Markets, European Markets, Funds, Gold, International Stocks, Stocks
About Me:
I've been a private investor since the early 1990's when I was encouraged to buy shares in the fledgling FirstGroup. My style is based around fundamental analysis and I attempt to time my trades using charting techniques. I'm in for the long term, always looking for quality companies at reasonable prices.
Investment Strategy
I tend to buy...
after much research
Diversification is ...
essential to reduce risk
Based on fundamental analysis with trades timed using charting techniques. Always on the hunt for the long term growth story.
rcfulcher has 0 followers :