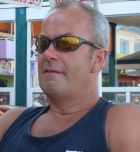 Real Name: John
Occupation: Private Investor
Interests: Commodities, Economics, Emerging Markets, International Stocks, Oil, Property, Stocks
Fantasy Fund: repo's Fund
About Me:
That really is me and not some dodgy journalist. Ask ee;-)
I try to tell it as I see it and sometimes that offends people, because it's not what they want to hear and that sometimes upsets the cosy consensus around here. I come here in good faith, to earn and to learn, and hopefully to help others do the same. However it is largely a waste of time in that respect and if anyone can tell me how I can remove my profile, then I'm gone.
Point scoring debates don't interest me, although winding up some old farts here does;-)
I try to train really hard every day and find it helps my focus on investments and to keep me calm. My waking pulse is below 50, which ain't too shabby for an old git;-)
Investment Strategy
I have had two main themes in my investments. I made strong money from buying a lot of repos in South Wales from 1994-2003 and sold  all but one of the portfolio in 2004-2006. I reinvested most of the proceeds in oil and gas. Mr Market took back most of my gains made in 2004/2007, in 2008 and I sat on most of my main holdings.
The portfolio has now advanced back towards the 2007 peaks, led by Encore and Soco. I put a good chunk of money into RBS prefs summer 2009 and that looks a good decision now. It's very advantageous for a  Belgian resident to have stuf locked away like that with no CGT and 15% tax on the income.
I am bullish on commodities over the medium/long term. I am very bearish about the UK , and  both Europe and the US to a lesser extent. Asia will drive the world economy for the rest of my days and beyond.
Losing money taught me a lot. I am a cynical git and if I sniff the hint of a pisstake in manager's packages or being over ready to dilute ordinary shareholders I run for the hills.
My investment style is to try to find a nice company that ticks all the right boxes for me, but one that is still cheap. I don't bother too much, why it's so cheap, but it does help to understand that. The reason being that you may then be able to work out better how the share price might move forward. I tend to go in big when I see something.
I sold the last house a couple of months ago and no prizes for guessing where the money went. I think there's a lot to be said to try to time your entry on drilling success and look for situations where you could get very lucky too.
Stockopedia has a nice site design and it is well managed. Congratulations to those who set it up. However I don't think being here will help me make money.TMF is a far better source of ideas for that, IMHO.
Repobear's Latest Comments
repobear has 55 followers including:
and 47 more.