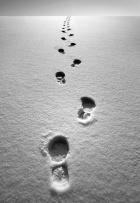 Real Name: Rob Davies
Occupation: Fund Manager
Interests: Funds, Stocks
Twitter: resdsavies
About Me:
Rob Davies is the Fund Manager of VT Smart Dividend UK Fund, formerly The Munro Fund.. He worked as a professional geologist in Antarctica and Australia before joining the City as a mining analyst.  From 1999 to 2001 he was a writer at The Motley Fool and in 2002 he joined the Private Client Department of Clydesdale Bank as Senior Investment Analyst where he was responsible for writing and maintaining investment policy, selecting securities and portfolio creation. His experience of the stock market as an equity research analyst, personal finance writer and portfolio construction manager has given him a unique background to draw on in crafting this investment process which he now runs at VT Smart Dividend UK Fund, previously known as The Munro Fund.
Investment Strategy
I trade...
extremely rarely
I tend to buy...
according to my system
Diversification is ...
essential to reduce risk
Fundamental tracking/smart beta
Fund Management

The VT Smart Dividend UK Fund, formerly The Munro Dividend Fund seeks to buy the UK market in proportion to the forecast dividend of its constituents and in this way provide the returns of the asset class at lower volatility.
Find out More »