Occupation: Newsletter Writer, Publisher
Interests: Stocks
About Me:
Stockopedia Features covers in-depth stories on strategies, companies and themes that are relevant to online investors. Investing is hard work. We don't try to over-simplify complex concepts - we prefer to try to help you navigate the detail.
Investment Research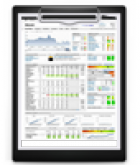 Stockopedia PRO is now LIVE - providing 2300 Stock Reports that provide everything that the fundamentally oriented investor needs to know to make actionable decisions. In Q4 2011, the service opened on an invitation only basis, with a full launch in Q1 2012. Sign up here: www.stockopedia.co.uk/plans
Find out More »
Stockopedia Features's Top Awards
92
Stockopedia Features Followers
Stockopedia Features has 384 followers including:
and 376 more.