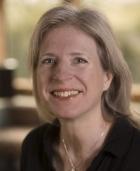 Real Name: Tamzin
Occupation: Co-Founder piworld & Private Investor
Interests: Stocks
Location: London/Gloucestershire
Twitter: @tamzinpiworld
About Me:
An active private investor in small caps: growth/value.

Co-Founder of piworld.co.uk which provides videos of company presentations, management interviews, investor interviews & webinars, to enable investors to make informed decisions.
Investment Strategy
I tend to buy...
after much research
Diversification is ...
essential to reduce risk
Likes: lots of good news, strong balance sheet, upgrades, management with history of success, breakouts Dislikes: loss making, blue sky, lumpy history, don't understand the product/service
Goal: to achieve 15%+ growth pa
Investment Research

Video for the private investor, by private investors. Company presentations, management interviews, company visits and investor interviews.  To help us make more informed investing decisions.  (Whilst not taking up too much management time!) Some material is filmed at investor events that we organise, contact us if you want to be invited.
Find out More »
TamzinPiworld's Latest Blogs