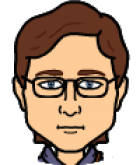 Occupation: Blogger, Private Investor, Trader
Interests: Emerging Markets, Funds, Geopolitics, Gold, Interest Rates, International Stocks, Oil, Stocks, US Market
Location: London
Twitter: @TraderTim5
Fantasy Fund: TraderTim's Fund
About Me:
Part-time investor, trader and blogger looking for trading opportunities.  All trading thoughts, experiences and trades published on tradertim.co.uk. 10% of profits donated to charity every month. Thoughts are just my opinion. 
Investment Strategy
I tend to buy...
after much research
I hold for...
a few months
Diversification is ...
essential to reduce risk
I take part in both investing and trading - two different things, but I partake in both. I invest for the long-term looking for primarily large-mid cap stocks that have a strong dividend or the potential for a strong dividend. My long-term holds allow for compounding dividends to work their magic. Roughly 25% of my portfolio will be holding growth stocks - mid-caps through to pennystocks. Investment in growth stocks is based on strong management in a progressive sector that is growing and the potential to be a global business. My trading is primarily in penny stocks and small caps - though occasionally will buy in to large caps at a good price. Cut losses at -25% without fail and will use my judgement on when to take profit. Try to make all trades via a limit order, rather than on impulse. Holding can be between one week and a couple of months.
Blog

I am a part-time investor and trader. I have started a blog to document to trading thoughts and ideas, so hopefully readers can learn from both my trading successes and failures. Every trade recommended in this blog I will make myself and 10% of earnings will be donated to charity at the end of each month. Subscribe to my latest posts here
Find out More »
TraderTim has 6 followers including: