This space is reserved for trevorgreen to introduce himself.
Investment Strategy
I tend to buy...
after much research
Diversification is ...
important, but not beyond 10 positions
Stockopedia is first port of call for my research.
Company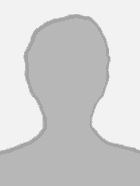 Cloud Accounting for SME's We love online accounting, and we think it won't be long before all small businesses are using it. Have you made the change yet? To take advantage of its full potential, you need the right support and advice from your accountants. That's where we come in. Talk to any of our clients, and you will hear how our service has revolutionised the way they run their accounting. Using us as your accountants will save you time and money, and have better information with which to run your business finances.
Find out More »
Trevorgreen's Latest Comments
trevorgreen has 0 followers :