Occupation: Academic, Analyst, Blogger, Consultant, Private Investor
Interests: Economics, Stocks
Location: London
Fantasy Fund: Trigger14's Fund
About Me:
I am a 'quality' investor - I try to invest in the best companies for the long term. I also try to exploit momentum.
I have recently started writing a blog to track my progress as an investor: Quality Share Surfer
Investment Strategy
I tend to buy...
according to my system
Diversification is ...
important, but not beyond 10 positions
My strategy is focussed primarily on exploiting two complementary factors in combination: a) the tendency for high quality defensive compounders to outperform over time and b) the tendency of shares with momentum to continue to do well. You could call me a 'quality' investor. See more at my blog (link above)
Blog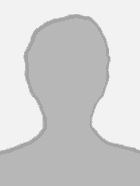 Quality Share Surfer is a quality investing blog
Find out More »
Trigger14's Latest Comments
Trigger14 has 45 followers including:
and 37 more.