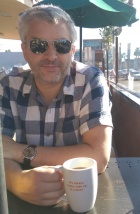 About Me:
Started buying stocks 2003.  Previously (2003-2017) a fundamentals driven value investor who completely ignored charts. Since April 2017 have used Mark Minervini's method of using charts and fundamentals.
When trading U.K stocks I ignore Mark's $12 share price rule as this would severely reduce the pool of potential stocks to trade. 
Both Mark's books are highly recommended.