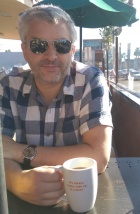 About Me:
Started buying stocks 2003.  Previously (2003-2017) a fundamentals driven value investor who completely ignored charts. Since April 2017 have used Mark Minervini's method of using charts and fundamentals.
When trading U.K stocks I ignore Mark's $12 share price rule as this would severely reduce the pool of potential stocks to trade. 
Both Mark's books are highly recommended.
Mark has been interviewed by Stocko a couple of times and from some of the comments on various threads there appears to be a few of us using his methods to trade the U.K stock market. I thought it would be useful to have a dedicated thread where we can discuss how well its working. Personally I have been in cash at least 50% since…
In a recent small cap value report Paul asked the following question: "As I've been saying for a while, BOO is expensive now. However, today's update shows us why. Where else can you find this type of very strong organic growth, on high gross margins?" My answer is Skechers. According to stocko Boohoo.Com (LON:BOO) is forecast to grow EPS 30.2% in its current financial year…
Unwise2's Latest Comments
unwise2 has 9 followers including:
and 1 more.