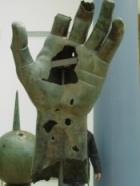 Real Name: Victor Igden
Occupation: Journalist
Interests: Emerging Markets, Oil, Property, Stocks
About Me:
I spent fifteen years working in the City as an analyst - now, I spend my time looking after my own portfolio and working as a writer.  I reckon I've probably looked at more than a thousand annual reports in varying degrees of detail over the years and I've noticed that useful information is often in inverse proportion to the size of the report! Very much a believer in value investing.
Investment Strategy
Value, value, value! All my worst investment mistakes have been when I believed a sexy story and 'bent' my value investor criteria to make it fit the portfolio.
valueinvestor has 182 followers including:
and 174 more.