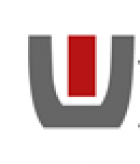 Real Name: Dice McCairn
Occupation: Blogger, Journalist, Private Investor
Interests: Asian Markets, Bonds, Commodities, Derivatives, Economics, Emerging Markets, European Markets, Forex, Funds, Geopolitics, Gold, Hedge Funds, Interest Rates, International Stocks, Oil, Private Equity, Stocks, US Market
Location: London
Twitter: @WhichInvestment
About Me:
Private investor and publisher of WhichInvestmentTrust.com.
i have several years of experience as an investor both of equities in the market and in the investment trusts sector.
Investment Strategy
I tend to buy...
after much research
Diversification is ...
essential to reduce risk
I invest on a value & growth basis. I'm a strong believer in the value of dividends but a mix of growth on a 80/20 value/growth basis is approximately the mix I look for.
Blog

WhichInvestmentTrust.com researches and explains the best and the worst that the Investment Trust & Investment Company sector has to offer. It is a £95 billion sector (assets under management) that enjoy a lower profile than I beleive it deserves. Research has shown that investments trusts outperform their open ended rivals (unit trusts & OEIC's) over time. Many self invested private investors are aware of this already but some have still to learn and I aim to help them.
Find out More »
WhichInvestmentTrust's Latest Blogs
WhichInvestmentTrust's Latest Comments
I sat in front of a fund manager from Franklin Templeton last week who waxed lyrical about the future prospects for Xaar. He has done very well from it already but is confident there is much more to come. Even today when the market has declined 3% with growth stocks doing badly Xaar has dropped a smidgeon over half a per cent.
I think the point Rob is making and I agree with Esenbel is all of that is already in the price and a number of mining companies are now throwing of cash on lowly valuations. Although growth in China has come down it is still there. Compound 7% a year for the next few years and you can see there is still considerable support for…
I worked for Tenon until recently. I could have told you about them (except of course that you never knew). The good news looking at the recent figures is you were lucky to get out north of 5p with them in danger of breaching their only recently agreed banking facilities from Lloyd's.
WhichInvestmentTrust's Top Awards
5
WhichInvestmentTrust Followers
WhichInvestmentTrust has 10 followers including:
and 2 more.