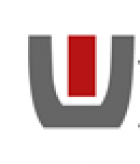 Real Name: Dice McCairn
Occupation: Blogger, Journalist, Private Investor
Interests: Asian Markets, Bonds, Commodities, Derivatives, Economics, Emerging Markets, European Markets, Forex, Funds, Geopolitics, Gold, Hedge Funds, Interest Rates, International Stocks, Oil, Private Equity, Stocks, US Market
Location: London
Twitter: @WhichInvestment
About Me:
Private investor and publisher of WhichInvestmentTrust.com.
i have several years of experience as an investor both of equities in the market and in the investment trusts sector.
Investment Strategy
I tend to buy...
after much research
Diversification is ...
essential to reduce risk
I invest on a value & growth basis. I'm a strong believer in the value of dividends but a mix of growth on a 80/20 value/growth basis is approximately the mix I look for.
Blog

WhichInvestmentTrust.com researches and explains the best and the worst that the Investment Trust & Investment Company sector has to offer. It is a £95 billion sector (assets under management) that enjoy a lower profile than I beleive it deserves. Research has shown that investments trusts outperform their open ended rivals (unit trusts & OEIC's) over time. Many self invested private investors are aware of this already but some have still to learn and I aim to help them.
Find out More »
WhichInvestmentTrust's Latest Comments
WhichInvestmentTrust's Top Awards
5
WhichInvestmentTrust Followers
WhichInvestmentTrust has 10 followers including:
and 2 more.