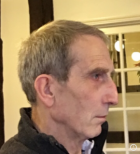 Real Name: William Konarzewski
Occupation: Consultant
Interests: Asian Markets, Emerging Markets, Funds, Property, Stocks, US Market
Location: Colchester UK
About Me:
I'm a semi-retired doctor managing a modest share portfolio for my wife and myself since December 2015. Our prime objective is predictable income.  Our portfolio is well diversified (too well diversified some might say) with about 50% in funds and 50% in equities. My target is 4% income and enough capital growth to cover inflation. On the whole I invest in large companies with respectable fundamentals and dividend yields of >4%. (Yes I know such companies are intensely boring but they help me sleep well at nights.) Until last October (2018) I  had achieved a 10% return (growth plus income) but now my return stands at about 6%. 
Spread betting is hobby. I lose money at it (not a lot I hasten to add) but it's taught me about short term market movement and short term price volatility.  I've seen 'sucker stock' double in value and good companies do the opposite. If I've learnt one thing, it's that I don't have the qualities needed to be a successful trader.
Apart from UK companies, I invest in US stocks (large companies like Apple, Microsoft, Google, McDonalds, Johnson and Johnson etc), and I hold funds that specialise in equities based in the USA, India and emerging markets
I am an avid reader and spend much of my spare time reading the writings of the great investors like Benjamin Graham, Jess Livermore, Warren Buffett and Peter Lynch. The whole psychology of the stock market fascinates me and I am trying to work out how to use 'reflexivity' - as described by George Soros - to time my buying and selling more effectively.
Investment Strategy
I tend to buy...
according to my system
Diversification is ...
essential to reduce risk
This is probably best described as value investing although my strategy is still evolving and I sometimes speculate on small companies. In general I look for: PE<15 PB<1.5 Price / Sales <1 Rising EPS Rising Book Value per share Rising Dividend per share These last two must rise in line with EPS Debts <3xProfit preferably no debt (Naked Trader advice) Debts falling over 5 years Net Gearing <50% Current Ratio >1 Share price rising x2 over 5 years (ideally without too much volatility) ROE>15% No bad news No significant director selling The CEO should not receive an inflated salary. The CEO should not receive more than double the salary of the next director. Obviously I have to be flexible otherwise I'd never buy anything, but if any parameters are too far outside my guidelines I don't buy. My prime concern is to avoid buying losers, and if I miss out on a few winners that's a price worth paying.
Book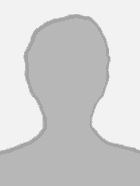 My novel entitled 'Lion's Breakfast' is a dystopian fiction set in 2050 at a time when there is no funding for pensions or healthcare for the elderly. (This will of course happen - at present we have 4 tax payers supporting each elderly citizen - in 2050 we shall have two tax payers supporting each elderly citizen. I base this on government figures and not my own speculation. We're all living too long!) The book is available on Amazon (Kindle & paperback format) and self-published as I could not persuade any publishers to take it on. Whilst I claim no great merit as a writer - although I do hold an MA in Creative Writing - I believe the whole issue of how a country deals with its aging population is of vital interest to everyone who expects to grow old. It is something most of us prefer not to think about, rather like climate change, unsustainable national debt and the next global recession.
Wilkonz's Latest Comments