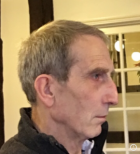 Real Name: William Konarzewski
Occupation: Consultant anaesthetist
Interests: Asian Markets, Emerging Markets, India, Funds, Property, ETFs, Commodities, Stocks, US Market
Location: Colchester UK
About Me:
I am a retail investor managing a modest portfolio. My objective is to provide both sustainable income and capital growth with a target figure of 4% real return regardless of market conditions.
Investment Strategy
I tend to buy...
according to my system
Diversification is ...
essential to reduce risk
Diversification is the key via uncorrelated assets & spreading the net worldwide.
Equities -50- 60% - mainly large US companies, index tracker ETFs, emerging market funds
Bonds & absolute returns - 20% - through funds
Precious metals and other commodities - 10-15%
Infrastructure, private equity, real estate, utilities - 10-20%
Rebalancing quarterly. Happy to be opportunistic if something looks cheap.
On the whole I avoid small caps but I'm watching there Russell 2000 closely and may buy a tracker when economic confidence returns.
wilkonz has 2 followers including:

AnonymousU…

Randval