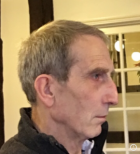 Real Name: William Konarzewski
Occupation: Consultant anaesthetist
Interests: Asian Markets, Emerging Markets, India, Funds, Property, ETFs, Commodities, Stocks, US Market
Location: Colchester UK
About Me:
I am a retail investor managing a modest portfolio. My objective is to provide both sustainable income and capital growth with a target figure of 4% real return regardless of market conditions.
Investment Strategy
I tend to buy...
according to my system
Diversification is ...
essential to reduce risk
Buy and hold.
At the moment (May 2020) I'm doing a lot of holding and very little buying because of the volatility resulting from the spread of Covid-19.
I am currently exploring the possibilities of a 50:50 long: short portfolio but the work is academic at present using a selection of virtual portfolios.
Another area of research is regression to mean trading strategy. Again this is purely academic. I'm experimenting with straight line regressions over 1-5 year periods rather than Bollinger Bands or Donchian Channels.