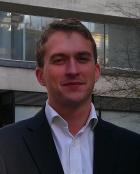 Occupation: Analyst, Broker, Market Professional, Private Investor
Interests: Bonds, Commodities, Economics, Forex, Geopolitics, Gold, Interest Rates
Location: City of London
Twitter: @TheRealAssetCo
About Me:
Will is Co-Founder and COO of The Real Asset Company, a platform for buying gold and silver bullion efficiently online, stored in a global range of vaults. Will manages digital and operations, also finding time to contribute to the Research Desk alongside Jan Skoyles. He is Austrian in his economics, liberty minded above all else, and an active DIY investor.
Investment Strategy
I trade...
a few times per year
I tend to buy...
after much research
Diversification is ...
important, but not beyond 10 positions
Accumulation of real and monetary assets (and their related mining shares) driven by concerns with an excessively leveraged reserve banking system and fiat currencies.
Company

The Real Asset Company is a next generation platform for physical gold and silver investment. Our open market enables you to set your own rates, meaning competition in the market provides you with fairer and more efficient gold prices. You keep your own bullion stored in LBMA approved vaults. Enjoy our range of storage and delivery options for greater security and control with your investments. Open an account in minutes and receive a free ounce of silver. Contact: support@therealasset.co.uk
Web Address: http://therealasset.co.uk/
Address: 2nd Floor, 8-9 Talbot Court
London
London
UNITED KINGDOM
EC3V 0BP
Tel: +44 (0) 207 283 1953
Find out More »
Will Bancroft's Latest Blogs
Will Bancroft's Top Awards
11
Will Bancroft has 32 followers including:
and 24 more.