An Introduction to Investing in Growth Companies
The one thing that every investor want's to own is a great growth company bought early, and bought cheaply. The magic of compounding can turn £1,000 into £10,000 within 9 years at a 30% annual growth rate which is very achievable for top quality growth companies. These so called 'tenbaggers' are found in the market again and again. In fact it has been shown that a 'grossly disproportionate fraction' of the overall stock market return is down to just a few superstocks like Dell Computer in the US which multibagged over 550 times in the 1990s!
Great growth companies are able to grow through the worst economic climates as the economy changes its dynamic - just one look at Apple's earnings growth through the financial crisis will prove that. As a result many great investors have targeted growth companies at early stages - ranging from venture capitalists behind closed doors, to such luminaries as Jim Slater, Bill O'Neil and even Warren Buffett in the public stock markets.
Growth investing can be one of the most exciting and profitable styles of investing - if you get it right. Learn more about investing for growth in this selection of the best articles from Stockopedia and our Contributors:
---
Getting Started in Growth Investing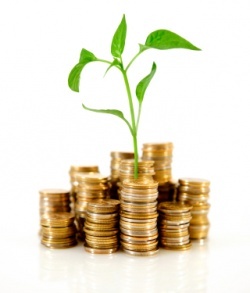 For many investors, the task of scouring the market for companies that look poised for rapid growth is the holy grail of stock selection. The stocks chosen by growth investors boast an air of anticipation as finding a long term winner can transform the value of the smart investor's portfolio. But how do you capture a potential 'tenbagger' before it…
---
Further Reading for Growth Company Investors

The twentieth century gives us many examples of great investors but it's an interesting fact…

In Brief The Cornerstone Growth Screen is an impressive growth screen which combines relative strength,…

In Brief A "fast growers" screen which looks for consistently profitable, relatively unknown, low-debt, reasonably…

In Brief This growth investing approach combines both fundamental and technical factors. It looks for…

In Brief A GARP investing strategy that uses both fundamental analysis and market timing. It…

Summary A GARP investing approach based on identifying companies with long-term prospects in their early…

In Brief Zulu Investing is a GARP investing style which uses a combination of growth…

While the PE Ratio may be the classic equity investors valuation ratio, with reams of…

In investment circles, ex-Fidelity mutual fund manager Peter Lynch is widely regarded to be among…

In BriefThis is a mixed-criteria GARP screen inspired by the enjoyable best-seller by Robbie Burns,…
---
How to find Growth Companies
Growth companies are best discovered by analysing consistent earnings and sales growth as well as high margins and returns on capital. We have created a series of growth investing screens for our premium subscribers which can be found at the following links.
---
Even Further Reading!
If you need more information on momentum investing, you can find more information on each of our stock screens at the links, or why not try one of the following books or research papers which we highly recommend. Safe investing!