The Investor's Guide to Momentum Investing
If you have ever found yourself finding a stock increasingly attractive as it rose in price, you aren't alone. Ever since markets began speculators have noticed the tendency of prices to 'trend'. It seems that when prices move in one direction the allure of not missing out in an uptrend or of throwing in the towel in a downtrend is too great for investors to shy away from. As a result prices continue to trend beyond fair value in either direction.
Momentum Investing (or trend following) is the practice of buying stocks that are rising in price in the expectation that they will continue to rise in price. Many famous traders have made fortunes from trend following and strategies abound. Academic research has confirmed that following these strategies can yield over 1% per month in a very consistent fashion with the occasional vicious downturn.
But its not only prices that have a tendency to trend, due to a bias known as 'anchoring', brokers tend to only revise their earnings estimates by small increments when they have new information. This causes earnings estimates to trend upwards and downwards as analysts are biased to their previous figures. As earnings estimates lead prices estimate revisions can drive price trends.
Learn more about momentum investing in our selection of the best articles from Stockopedia and our Contributors:
---
Getting Started in Momentum Investing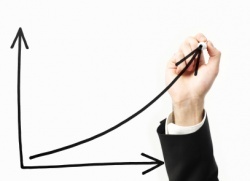 Is the trend really your friend? It seem so ridiculous that just because a price is going up that it should continue to go up, but that's precisely what has been observed in the price behaviour of stocks. Just as with jewellery, it seems that the more expensive stocks get, the more buyers start to crave them. The 'momentum' effect…
---
Further Reading for Momentum Investors

In Brief An investing strategy of buying prior winning stocks and selling short prior losers…

In Brief A mechanical trend-following trading system  based on Price Momentum signals, specifically the 20…

In Brief A forecast-based fundamentals screen based on identifying companies where the earnings and/or sales…

In Brief  An investing screen based on buying stocks that are close to their 52…

In Brief A value and momentum screen focused on finding under-valued, out-of-favor companies just at…

There are a range of so-called anomalies that have preoccupied investors for many years, largely…

The cult of technical analysis and day trading seems to grow and grow. The Web…

Stock pickers love ratios, but which is the most predictive ratio of all? Value investors…

It's quite a daft premise really but, in general, constructing a portfolio full of stocks…

Value investors may baulk at the idea, but William O'Neil, Wall St veteran and founder…
---
How to find stocks currently showing Momentum
The best way to find stocks showing momentum is to regularly review 52 week highs, earnings revisions and stocks trading above their moving averages. This can either be done with desktop software or on good websites. We have created a series of momentum screens for our premium subscribers which can be found at the following links.
---
Even Further Reading!
If you need more information on momentum investing, you can find more information on each of our stock screens at the links, or why not try one of the following books or research papers which we highly recommend. Safe investing!