A Guide to Short Selling Strategies
Short Selling is often demonised in the press as a dark art practiced by underhand self-seeking market pirates. But such a definition couldn't be further from the truth. When making a short sale your losses are potentially infinite as prices can rise indefinitely away from your sale price. As a result short selling is generally practiced by some of the most financially literate individuals in the stock market. These individuals tend to target companies perceived to be 'cooking the books', at risk of financial default on loan covenants or just enormously overvalued. When understood in this way short sellers can almost be thought of as 'policemen' trying to hold companies to account.
But how can you discover which companies might be profitable short sales? The first stop starts with forensic accounting to wean out clues that companies may be massaging their earnings or at risk of bankruptcy. Luckily there are shorthands for finding these companies - many of which we have modeled in these pages. On top of this fundamentals focused screening, many investors like to wait for 'technical' breaks in the stock price before starting a short.
Short selling is a tough and difficult practice best done as a hedge to a predominantly long portfolio. For investors that can give it the time and dedication required it is well worth the effort. Learn more about short selling strategies in this selection of the best articles from Stockopedia and our Contributors:
---
Getting Started in Short Selling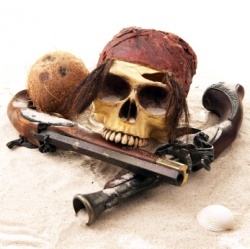 Short selling is a practice with a bad name. In times of financial crisis, regulators and governments take aim at short sellers as pirates only out for themselves. But in reality short sellers face far greater risks and as a result practictioners tend to be some of the most financially savvy and literate investors in the market - often acting…
---

In BriefThe Altman Z-score is a combination of five weighted business ratios that is used…

In BriefCreated by Professor Messod Beneish, the M-Score is a mathematical model that uses eight…

The O-Score is a short-selling screen based on identifying firms with a high likelihood of…

SummaryThe G-Score is a fundamental analysis screen which ranks highly valued stocks – or "low…

As we've previously seen, Benford's law – one of the odder practical truths revealed by…

Business distress and bankruptcy can spell disappointment or even disaster for investors – and at…

One of the biggest questions lingering in my mind over the last few weeks has…

Three years ago, James Montier, renowned economist, analyst and behavioural investing expert (then working in…

In times of market volatility there's a dash to the safety of good, strong defensive…
---
How to find Short Selling Opportunites
Short sellers have to know which indicators to look for. If you don't know your Altman Z-Score from your Beneish M-Score - we have simplified the process and created a series of screens for our premium subscribers which can be found at the following links.
---
Even Further Reading!
If you need more information on momentum investing, you can find more information on each of our stock screens at the links, or why not try one of the following books or research papers which we highly recommend. Safe investing!