PhilH's Fund
I Buy ...
1) Quality Companies With Good Value Or Growth Characteristics
2) With Price Momentum
3) With EPS Growth Momentum
4) With Sensible Debt To Profit Profile
The Base Concepts I List Above Are Captured In Two Screens: value And growth
I Use Notional Stop Losses And I Use Ichimoku Charts To Select Those Level
Benchmark
:
FTSE 350
,
Inception
: 23rd Feb '13,
Ticker
: PHI
Performance vs FTSE 350 (rebased)
Valuation
| | |
| --- | --- |
| Cash Balance | £1,906,040.00 |
| Equity Value | £999,221.50 |
| Total Value | £2,905,261.50 |
Total Gains/Losses
Realised Gains/Losses
£1,659,176.95
Unrealised Gains/Losses
£280,176.50
Total

£1,939,353.45
About the Manager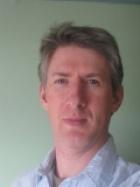 I've spent 17 years in the IT industry as a Software Engineer in a variety settings including: Aerospace, Telecomms, Voice Over IP. In 2009 I completed a period of retraining and I now I earn my living as a therapeutic counsellor and supervisor. I've used my programming skills to develop Point & Figure Charting software to support my investing. I also developed an Ichimoku charting application too but disaster struck when a poor backup policy caught me out and I lost both applications. Doh! I rewrote the Point & Figure app quite quickly but as yest I havent rebuilt my Ichimoku app as I tend to rely on http://ichimokutrader.com. I'm married with a lively 6 year old daughter who keeps us on toes. more »
Add a bio & photo
Returns (as of close Feb 27, 2020)
% Equity: (must be > 60% )34.4%
Largest Holding: (must be < 25% )10.2%
Num Stocks: ( 5 > between < 50 ) 6
This Fund is not compliant with the ranking Rules. It will be removed from leaderboards while uncompliant.
For more info on compliance matters
click here
.
Recent PHI Activity
6 Holdings
| Company Name | MktCap £m | Last Trade | Change | Shares | Price Paid | £ Mkt Value | Gain/Loss | % Gain/Loss |
| --- | --- | --- | --- | --- | --- | --- | --- | --- |
| Adobe Inc | £127,769 | $336.98 | -0.2% | 647 | $183.26 | 169,222.3 | +81,155 | +92.2% |
| Devoteam SA | £561.3 | €80.7 | -1.1% | 1,434 | €90 | 98,783.8 | -14,474 | -12.8% |
| Eckert & Ziegler Strahlen… | £663.5 | €152.8 | 1.2% | 2,275 | €48.7 | 296,734.3 | +196,940 | +197.3% |
| Guess? Inc | £826.9 | $16.24 | 0.1% | 6,790 | $22.8 | 85,586.5 | -25,002 | -22.6% |
| IG Design | £683.2 | 730p | 3.0% | 39,166 | 514.95p | 285,911.8 | +82,917 | +40.8% |
| Tethys Oil AB | £188.1 | SEK63.45 | -1.6% | 12,352 | SEK97.28 | 62,982.8 | -41,360 | -39.6% |