Graham N
|
22 comments
Good morning!I'm holding the fort here today as Paul is traveling.Cheers,GrahamRobinson (LON:RBN)Share price: 115p (-14%)No. shares: 17.7mMarket cap: £20mFinal ResultsA significantly weaker result (pre-exceptionals) had been well-flagged - Paul discussed the trading statement here in January.Revenue fell by 7% to £27.5 million and operating profit…
Graham N
|
19 comments

Good Morning,Today, I intend to cover:Tracsis (LON:TRCS)Animalcare (LON:ANCR)Hargreaves Services (LON:HSP)Qinetiq (LON:QQ.)Koovs (LON:KOOV)Cheers,GrahamTracsis (LON:TRCS)Share price: 402.5p (-13%) No. shares: 27.8mMarket cap: £112mTrading UpdateThis is a profit warning…
Graham N
|
43 comments

Happy Friday! Purplebricks (LON:PURP) Share price: 377.625p (+1.4%) No. of shares: 272 million Market cap: £1,027 millionAGM Trading Update This unusual estate agency issues a bullish…
Graham N
|
61 comments

Happy Friday! Today I'm thinking of writing about the final results from ITM Power (LON:ITM), the management update at Provident Financial (LON:PFG), and the half-year report…
Popular Companies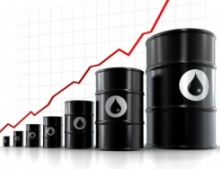 Edmund Shing
Yes I know, the Oil & Gas sector has been a horrible place to be, really since mid-year. Trust me, my portfolios have suffered thanks to a sizable exposure to this sector.But I believe that there are good reasons for expecting the oil price to…
Roland Head
|
29 comments

This year's rebound in the gold market has an authentic feel, in my view. The gold downturn started much earlier than the slump in the oil…
Elias Jones
|
6 comments

Union Jack Oil (LON:UJO) is an AIM listed oil and gas exploration company with a focus on drilling and development of UK onshore opportunities alongside JV…
Edmund Shing
|
14 comments

  IB Times video link here The 17 April meeting of Opec and Russian oil ministers in Doha, Qatar ended without the long-awaited agreement to freeze crude…
Popular Companies
Paul Scott
|
45 comments
Good morning! At the suggestion of a reader, we're trying out a new system. Either me or Graham will put up a "placeholder" article in the evening, for the next day's news - trading updates & results statements, as usual. The idea is that there's…
Paul Scott
|
28 comments

Good afternoon! It's Paul here. I've got the whole afternoon free, so will be updating this article gradually until teatime. Interquest (LON:ITQ) Share price: 28p (down…
Paul Scott
|
57 comments

Good morning, it's Paul here. It's not been a good start to the day. The council are cutting down a huge tree nearby, so I have…
Paul Scott
|
82 comments

Good morning, it's Paul here. This is a placeholder article, for readers to post your comments & reader requests (small caps please!) from 7am. Then I…
Popular Companies
There's been no recent content tagged with this topic - you can try a
full text search here.
Popular Companies
Paul Scott
|
13 comments
Good morning! Paul here. I didn't manage to finish yesterday's report, so thought I'd resume reporting on a few more companies from yesterday. Graham is putting together a separate report for today's results - which will be quite short I think, as there's not much…
Graham N
|
10 comments

Good morning! Assuming that Paul's airline didn't go bust, he should be back tomorrow.   On The Beach (LON:OTB) Share price: 395p (pre-open) No. of shares: 130.4…
Graham N
|
22 comments

Happy Friday! Great news for holders of GBP as EURGBP has fallen by 1.1% over the last 24 hours. The FTSE had to compensate for this,…
Ben Hobson
|
25 comments

The long spell of strong momentum that swept a number of fast growing stocks to racy (and possibly stretched) valuations has eased off recently. Popular names…
Popular Companies
Paul Scott
|
14 comments
Good afternoon! It's Paul here. Today I report on the following announcements; Victoria - Reorganisation & trading updateWarpaint - AGM statementMichelmersh - big acquisitionAvingtrans - trading update & contract extensionLPA Group - interimsSurgical Innovations - trading update Mello Beckenham Last call for David Stredder's long-running…
Roland Head
|
10 comments

Two weeks ago, I decided to hold back from adding more cyclical stocks into the SIF Portfolio. My hope was that a defensive stock would become…
Paul Scott
|
31 comments

Good Evening, it's Paul here. Sorry my report is late today. Provident Financial (LON:PFG) Share price: 589.5p (down 66.2% today)No. shares: 148.2mMarket cap: £873.6m Trading statement…
Graham N
|
33 comments

Good morning! I'm writing from my underground bunker in advance of the post-tropical rain which is about to strike Ireland. There's an eerie silence outside, unusual…
Popular Companies
There's been no recent content tagged with this topic - you can try a
full text search here.
Popular Companies
Graham N
|
31 comments
Good morning! DX (Group) (LON:DX.) Share price: 8.45p (+2%)No. of shares: 200.5 millionMarket cap: £17 millionFinancing Update, Property Disposal, Gatemore Loan I have previously written this logistics player off as uninvestable in its current state, and that remains my view on this RNS. Indeed, I'm…
Paul Scott
|
26 comments

Good morning, it's Paul here! I'll be updating this article at a leisurely pace throughout this afternoon, so please update this page later for more sections.…
Graham N
|
30 comments

Good morning! Sorry for the slow start today. Candidates for coverage: Sprue Aegis (LON:SPRP)Elecosoft (LON:ELCO)Fishing Republic (LON:FISH)Xpediator (LON:XPD)Trifast (LON:TRI)Any other requests? Please let me know. (Edit:…
Paul Scott
|
25 comments

Good morning, it's Paul here! Many thanks to Graham for producing excellent reports last week & yesterday. This enabled me have a stress-free holiday in Dubrovnik,…
Popular Companies