Allied Gold Mining (LON:ALD) - 2012 production outlook
May 29th 2012 - Edison Investment Research today published a report on Allied Gold Mining (ALD.L, LSE:ALD, LON:ALD) entitled "2012 Production Outlook". In summary, the report says:
Allied's Q112 production results are a positive step towards realising 2012's 180koz gold production target. In general, production was up (9.4% q-o-q) and gross cash costs were down (11% q-o-q). The completion of the works to expand the oxide plant to a 3.5Mtpa throughput (due Q312) and conversion from diesel to heavy fuel oil power (due mid-2012) should help bring production up and unit costs down further. We forecast ALD's 2012 EPS potential at 46.3c (28.2p).

About Edison Investment Research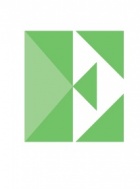 Edison, the investment intelligence firm, is the future of investor interaction with corporates. Our team of over 100 analysts and investment professionals work with leading companies, fund managers and investment banks worldwide to support their capital markets activity.  We provide services to more than 400 retained corporate and investor clients from our offices in London, New York, Frankfurt, Sydney and Wellington.  Edison is authorised and regulated by the Financial Conduct Authority (www.fsa.gov.uk/register/firmBasicDetails.do?sid=181584). more »