Anglesey Mining (LON:AYM) - 36% discount to assets
Apr 18th 2011 - Edison Investment Research today published a report on Anglesey Mining (AYM.L, LSE:AYM, LON:AYM) entitled "36% Discount To Assets". In summary, the report says:
Labrador Iron Mines (LIM), 33% owned by Anglesey Mining, is on track to commence production during Q211. Production of 1.45Mt is planned for FY12 and is targeted to reach 5Mt by FY16. Since October 2009, resources have increased 73% to 164Mt and the price of iron ore is strong. Anglesey's share price has risen over sevenfold since our original initiation note in October 2009. Nonetheless, the shares today trade at a 36% discount to our estimated asset value of 111p/share, based on 76p/share for its 33.1% holding of LIM (based on its NPV of C$601m at 10%), and a value of 35p/share for Parys, based on management's figures.

About Edison Investment Research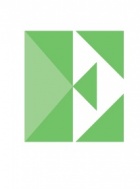 Edison, the investment intelligence firm, is the future of investor interaction with corporates. Our team of over 100 analysts and investment professionals work with leading companies, fund managers and investment banks worldwide to support their capital markets activity.  We provide services to more than 400 retained corporate and investor clients from our offices in London, New York, Frankfurt, Sydney and Wellington.  Edison is authorised and regulated by the Financial Conduct Authority (www.fsa.gov.uk/register/firmBasicDetails.do?sid=181584). more »