Tissue Regenix (LON:TRX) - A commercial company
Oct 11th 2012 - Edison Investment Research today published a report on Tissue Regenix (TRX.L, LSE:TRX, LON:TRX) entitled "A Commercial Company". In summary, the report says:
Tissue Regenix is achieving excellent clinical results with its decellularised medical devices – natural human or porcine tissues with all cells and DNA removed. In vascular dCELL patches, stem cells rapidly colonise grafts. However, showing clear superiority takes time. Human heart valve grafts show good performance in Brazilian trials. In a human dermal dCELL graft pilot study, 45% of leg ulcers healed within six weeks. The business is well funded with £26m cash and is commercially run with vascular patch EU sales expected to start in FY14.

About Edison Investment Research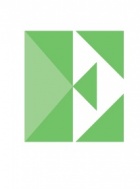 Edison, the investment intelligence firm, is the future of investor interaction with corporates. Our team of over 100 analysts and investment professionals work with leading companies, fund managers and investment banks worldwide to support their capital markets activity.  We provide services to more than 400 retained corporate and investor clients from our offices in London, New York, Frankfurt, Sydney and Wellington.  Edison is authorised and regulated by the Financial Conduct Authority (www.fsa.gov.uk/register/firmBasicDetails.do?sid=181584). more »