Biotie Therapies Corp - An option in epilepsy
Jun 07th 2013 - Edison Investment Research today published a report on Biotie Therapies Corp entitled "An Option In Epilepsy". In summary, the report says:
Biotie's portfolio review has landed its first target, with a $1m option deal to acquire Neurelis for its intranasal diazepam to treat acute epileptic seizures. We view the $1m cash upfront, $8.75m exercise price (in Biotie shares) and cost of development as relatively modest for a new product opportunity with $100m peak sales for the reference product. Meanwhile, Biotie's tozadenant is now the leading A2a antagonist in development for Parkinson's disease, following the failure of Merck & Co's preladenant in Phase III studies. Both developments are potentially positive for Biotie in the long run, although we maintain our €231m (€0.51 per share) valuation.

About Edison Investment Research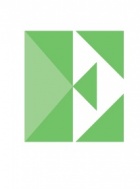 Edison, the investment intelligence firm, is the future of investor interaction with corporates. Our team of over 100 analysts and investment professionals work with leading companies, fund managers and investment banks worldwide to support their capital markets activity.  We provide services to more than 400 retained corporate and investor clients from our offices in London, New York, Frankfurt, Sydney and Wellington.  Edison is authorised and regulated by the Financial Conduct Authority (www.fsa.gov.uk/register/firmBasicDetails.do?sid=181584). more »