Lombard Medical Technologies (LON:LMT) - Aorfix wins FDA approval
Feb 20th 2013 - Edison Investment Research today published a report on Lombard Medical Technologies (LMT.L, LSE:LMT, LON:LMT) entitled "Aorfix Wins FDA Approval". In summary, the report says:
Lombard Medical has received the long-awaited FDA approval for its Aorfix endovascular aortic stent graft for treatment of abdominal aortic aneurysm (AAA). The US approval is a significant landmark in Lombard's more than a decade-long development of the Aorfix device. It is also the trigger event for a pre-agreed £14.1m financing, which will support the launch of the product. The US label includes treatment of patients with aortic neck angulations of 0-90˚, a uniquely broad label claim. We have increased our valuation of Lombard to £104.7m or 346p/share, adjusting for the 10.1m shares to be issued in fundraising.

About Edison Investment Research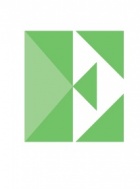 Edison, the investment intelligence firm, is the future of investor interaction with corporates. Our team of over 100 analysts and investment professionals work with leading companies, fund managers and investment banks worldwide to support their capital markets activity.  We provide services to more than 400 retained corporate and investor clients from our offices in London, New York, Frankfurt, Sydney and Wellington.  Edison is authorised and regulated by the Financial Conduct Authority (www.fsa.gov.uk/register/firmBasicDetails.do?sid=181584). more »