Forum Energy (LON:FEP) - Appraising progress
Apr 14th 2010 - Edison Investment Research today published a report on Forum Energy (FEP.L, LSE:FEP, LON:FEP) entitled "Appraising Progress". In summary, the report says:
The upside case for Forum Energy made a giant leap forward with the award of the SC72 service contract. SC72 contains the Sampaguita gas field, which previous 3D seismic estimated to hold 3.4tcf of gas in place (GIP) with upside to 20tcf. The award of the contract finally opens up the prospect of the field being appraised in the next 18 months, potentially creating a step change in the valuation of the company. In this report we highlight a base case ReNav of 141p (assuming a $6/mscf gas price) and illustrate how a $8/mscf gas price moves our ReNav to 684p.

About Edison Investment Research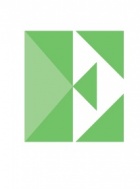 Edison, the investment intelligence firm, is the future of investor interaction with corporates. Our team of over 100 analysts and investment professionals work with leading companies, fund managers and investment banks worldwide to support their capital markets activity.  We provide services to more than 400 retained corporate and investor clients from our offices in London, New York, Frankfurt, Sydney and Wellington.  Edison is authorised and regulated by the Financial Conduct Authority (www.fsa.gov.uk/register/firmBasicDetails.do?sid=181584). more »