Arrowhead Research Corporation - ARC-520 set to become the key driver
Apr 17th 2013 - Edison Investment Research today published a report on Arrowhead Research Corporation entitled "ARC-520 Set To Become The Key Driver". In summary, the report says:
Arrowhead's investment case is evolving fast with the recent publication of early but impressive data on its anti-hepatitis B agent, ARC-520, in a chimpanzee model of chronic HBV infection. This showed a 90% reduction in hepatitis B antigens (HBeAg) and HBsAg, sufficient to hold out the potential that the agent could become a functional cure. With the initiation of a Phase I safety study of ARC-520 this year and Phase I/II efficacy study next year, Arrowhead is poised to have a major value inflection point once these data become available.

About Edison Investment Research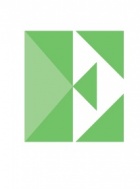 Edison, the investment intelligence firm, is the future of investor interaction with corporates. Our team of over 100 analysts and investment professionals work with leading companies, fund managers and investment banks worldwide to support their capital markets activity.  We provide services to more than 400 retained corporate and investor clients from our offices in London, New York, Frankfurt, Sydney and Wellington.  Edison is authorised and regulated by the Financial Conduct Authority (www.fsa.gov.uk/register/firmBasicDetails.do?sid=181584). more »