Gemfields (LON:GEM) - Auctions continue apace
Apr 10th 2012 - Edison Investment Research today published a report on Gemfields (GEM.L, LSE:GEM, LON:GEM) entitled "Auctions Continue Apace". In summary, the report says:
The March 2012 auction of high-grade emeralds, held in Singapore, reported revenue of US$26.2m, making aggregate sales for the financial year to date of US$68.9m. The nine auctions held since July 2009 have generated revenues totalling US$124.7m. The company has also announced that a fourth auction will be held this financial year. This will be of predominantly lower-quality rough emeralds and held in Jaipur during June 2012. This continues to support our confidence in management's marketing initiatives and in the strong demand and rising status of Gemfields' ethical Zambian emeralds.

About Edison Investment Research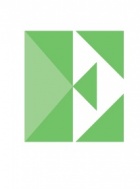 Edison, the investment intelligence firm, is the future of investor interaction with corporates. Our team of over 100 analysts and investment professionals work with leading companies, fund managers and investment banks worldwide to support their capital markets activity.  We provide services to more than 400 retained corporate and investor clients from our offices in London, New York, Frankfurt, Sydney and Wellington.  Edison is authorised and regulated by the Financial Conduct Authority (www.fsa.gov.uk/register/firmBasicDetails.do?sid=181584). more »