Golden Prospect Precious Metals (LON:GPM) - Back to fundamentals?
Apr 26th 2012 - Edison Investment Research today published a report on Golden Prospect Precious Metals (GPM.L, LSE:GPM, LON:GPM) entitled "Back To Fundamentals?". In summary, the report says:
The gold price has increased by 11% over the past 12 months but is now 20% below its high and has shown greater volatility in recent months. The rise over the last two to three years appears to reflect investor fears over other financial assets and of a return to higher levels of inflation. In recent months that fear has abated and, with it, the gold price. If financial markets are to be more settled, fundamental non-investment demand for gold will need to play a larger part in setting the price. But that remains a big 'if', amid concerns over sovereign debt and low growth. For Golden Prospect Precious Metals (GPM), fundamental value in stocks (already de-rated vs the gold...

About Edison Investment Research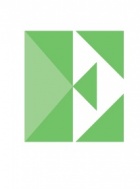 Edison, the investment intelligence firm, is the future of investor interaction with corporates. Our team of over 100 analysts and investment professionals work with leading companies, fund managers and investment banks worldwide to support their capital markets activity.  We provide services to more than 400 retained corporate and investor clients from our offices in London, New York, Frankfurt, Sydney and Wellington.  Edison is authorised and regulated by the Financial Conduct Authority (www.fsa.gov.uk/register/firmBasicDetails.do?sid=181584). more »