BBA Aviation (LON:BBA) - Beating the market
Mar 05th 2012 - Edison Investment Research today published a report on BBA Aviation (BBA.L, LSE:BBA, LON:BBA) entitled "Beating The Market". In summary, the report says:
BBA's results demonstrated above-market growth despite a difficult environment. In addition, with a strengthened balance sheet, good cash conversion bringing net debt:EBITDA down rapidly and a solid long-term funding structure in place, we expect BBA to continue its consolidation and growth strategy. With structural growth drivers and continuous operational improvement, BBA could deliver significant bottom-line advances as the nascent market recovery takes hold. These results have shown its ability to succeed even in an uncertain environment.

About Edison Investment Research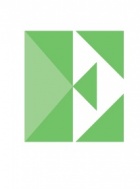 Edison, the investment intelligence firm, is the future of investor interaction with corporates. Our team of over 100 analysts and investment professionals work with leading companies, fund managers and investment banks worldwide to support their capital markets activity.  We provide services to more than 400 retained corporate and investor clients from our offices in London, New York, Frankfurt, Sydney and Wellington.  Edison is authorised and regulated by the Financial Conduct Authority (www.fsa.gov.uk/register/firmBasicDetails.do?sid=181584). more »