Low & Bonar (LON:LWB) - Bulking up the base businesses
Feb 05th 2013 - Edison Investment Research today published a report on Low & Bonar (LWB.L, LSE:LWB, LON:LWB) entitled "Bulking Up The Base Businesses". In summary, the report says:
FY12 results modestly exceeded expectations, achieving some y-o-y progress in the face of significant euro and Yarns headwinds. The two largest divisions delivered constant FX revenue growth and margin expansion, while also making organisational changes in preparation for an enhanced global sector strategy. Resolving the Yarns drag would make these actions more visible, demonstrating underlying business momentum, and further enhance the rating attraction on slightly lower estimates.

About Edison Investment Research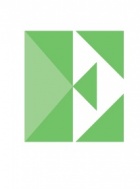 Edison, the investment intelligence firm, is the future of investor interaction with corporates. Our team of over 100 analysts and investment professionals work with leading companies, fund managers and investment banks worldwide to support their capital markets activity.  We provide services to more than 400 retained corporate and investor clients from our offices in London, New York, Frankfurt, Sydney and Wellington.  Edison is authorised and regulated by the Financial Conduct Authority (www.fsa.gov.uk/register/firmBasicDetails.do?sid=181584). more »