Xcite Energy (LON:XEL) - Clear path to first oil
Feb 02nd 2012 - Edison Investment Research today published a report on Xcite Energy (XEL.L, LSE:XEL, LON:XEL) entitled "Clear Path To First Oil". In summary, the report says:
The last two months have seen Xcite carve out a route to first oil from Bentley in 2012 that can be fully equity funded and without need for FDP approval. The company has received a "letter of comfort" from the Department of Energy & Climate Change (DECC) supporting the phased development approach, while a pre-production well in 2012 will be managed outside the FDP, meaning Xcite can look to secure debt funding and FDP approval later in 2012. The downside is the lion's share of first stage production has slipped 12 months. With shares trading under £1, the stock still offers significant upside although catalysts remain the same with funding and subsequent formal FDP approval the hurdles to commercialisation.

About Edison Investment Research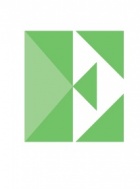 Edison, the investment intelligence firm, is the future of investor interaction with corporates. Our team of over 100 analysts and investment professionals work with leading companies, fund managers and investment banks worldwide to support their capital markets activity.  We provide services to more than 400 retained corporate and investor clients from our offices in London, New York, Frankfurt, Sydney and Wellington.  Edison is authorised and regulated by the Financial Conduct Authority (www.fsa.gov.uk/register/firmBasicDetails.do?sid=181584). more »