IXICO (LON:IXI) - Commercial formulation required
Aug 16th 2012 - Edison Investment Research today published a report on IXICO (IXI.L, LSE:IXI, LON:IXI) entitled "Commercial Formulation Required". In summary, the report says:
Phytopharm is seeking to strengthen its partnering package for its Parkinson's disease candidate Cogane with the start of an important Phase I bioavailability study with solid dose capsule formulations. Results by end 2012/early 2013 are significant to making Cogane, currently being tested as a slightly less convenient liquid formulation, more commercially viable and attractive to potential partners. However, Cogane's true magnetism is ultimately dependent on top-line results in February 2013 from the Confident-PD Phase II study, a binary event for Phytopharm. We maintain our rNPV of £48m while noting that success in both trials and securing a partner would raise our valuation to £83m.

About Edison Investment Research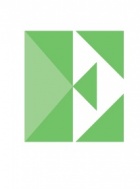 Edison, the investment intelligence firm, is the future of investor interaction with corporates. Our team of over 100 analysts and investment professionals work with leading companies, fund managers and investment banks worldwide to support their capital markets activity.  We provide services to more than 400 retained corporate and investor clients from our offices in London, New York, Frankfurt, Sydney and Wellington.  Edison is authorised and regulated by the Financial Conduct Authority (www.fsa.gov.uk/register/firmBasicDetails.do?sid=181584). more »