EnWave Corporation - Commercial licence signed with Hormel Foods
Jul 11th 2013 - Edison Investment Research today published a report on EnWave Corporation entitled "Commercial Licence Signed With Hormel Foods". In summary, the report says:
The signing of a royalty bearing commercial licence by Hormel Foods (NYSE:HRL) validates EnWave's core business model. The new JV with Lucid, to manufacture a cheese snack, should bring EnWave an additional revenue stream and clearly demonstrate to potential customers the value of its technology. These expected revenues also offset the impact of the delays of royalty receipts from existing customers such as Milne Fruits.

About Edison Investment Research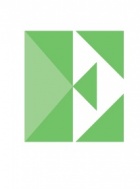 Edison, the investment intelligence firm, is the future of investor interaction with corporates. Our team of over 100 analysts and investment professionals work with leading companies, fund managers and investment banks worldwide to support their capital markets activity.  We provide services to more than 400 retained corporate and investor clients from our offices in London, New York, Frankfurt, Sydney and Wellington.  Edison is authorised and regulated by the Financial Conduct Authority (www.fsa.gov.uk/register/firmBasicDetails.do?sid=181584). more »