Bezant Resources (LON:BZT) - Copper in the Philippines
Oct 22nd 2009 - Edison Investment Research today published a report on Bezant Resources (BZT.L, LSE:BZT, LON:BZT) entitled "Copper In The Philippines". In summary, the report says:
With a market capitalisation of just £9m, AIM-listed Bezant Resources trades at a 48% discount to our valuation of its flagship asset, a 40% interest in the Mankayan porphyry copper-gold deposit. Despite this, the company also has an option to acquire the remaining 60% for c US$40,000. Based on a comparison of Bezant's listed peers, we value 100% of the deposit at US$70m, which represents a 23% discount to the value implied by Zijin Mining's November 2007 offer for a similar deposit nearby.

About Edison Investment Research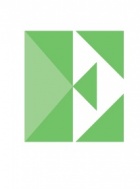 Edison, the investment intelligence firm, is the future of investor interaction with corporates. Our team of over 100 analysts and investment professionals work with leading companies, fund managers and investment banks worldwide to support their capital markets activity.  We provide services to more than 400 retained corporate and investor clients from our offices in London, New York, Frankfurt, Sydney and Wellington.  Edison is authorised and regulated by the Financial Conduct Authority (www.fsa.gov.uk/register/firmBasicDetails.do?sid=181584). more »