Amur Minerals (LON:AMC) - District scale nickel?
Feb 03rd 2012 - Edison Investment Research today published a report on Amur Minerals (AMC.L, LSE:AMC, LON:AMC) entitled "District Scale Nickel?". In summary, the report says:
While Amur pursues final approval for its Kun-Manie mining licence with the Russian authorities, recent exploration results achieved over its lease area have led management to believe that what might be at stake is not the exploitation of three discrete deposits (as stated in the November 2007 SRK PFS), but the mining of a new and incredibly rare nickel sulphide district. Although Amur's licence area is not known to contain massive nickel sulphide, the extent of pervasive lower grade nickel mineralisation at surface lends itself to numerous shallow open pits being mined and, in all likelihood, a call for a new and improved revised feasibility study being completed.

About Edison Investment Research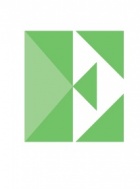 Edison, the investment intelligence firm, is the future of investor interaction with corporates. Our team of over 100 analysts and investment professionals work with leading companies, fund managers and investment banks worldwide to support their capital markets activity.  We provide services to more than 400 retained corporate and investor clients from our offices in London, New York, Frankfurt, Sydney and Wellington.  Edison is authorised and regulated by the Financial Conduct Authority (www.fsa.gov.uk/register/firmBasicDetails.do?sid=181584). more »