CytRx Corporation - ECC update: Aldoxorubicin trumps doxorubicin
Oct 02nd 2013 - Edison Investment Research today published a report on CytRx Corporation entitled "ECC Update: Aldoxorubicin Trumps Doxorubicin". In summary, the report says:
New aldoxorubicin data suggest efficacy and safety advantages over doxorubicin in soft tissue sarcoma (STS) and glioblastoma (GBM). Based on detailed preclinical GBM data, the FDA (and physicians) have endorsed plans to start Phase II development in Q413. Separately, initial Phase IIb data in front-line STS raise hopes that aldoxorubicin will meet its primary PFS end point. Our rNPV is maintained at $152m or $5.00/share.

About Edison Investment Research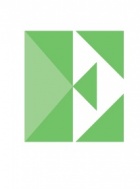 Edison, the investment intelligence firm, is the future of investor interaction with corporates. Our team of over 100 analysts and investment professionals work with leading companies, fund managers and investment banks worldwide to support their capital markets activity.  We provide services to more than 400 retained corporate and investor clients from our offices in London, New York, Frankfurt, Sydney and Wellington.  Edison is authorised and regulated by the Financial Conduct Authority (www.fsa.gov.uk/register/firmBasicDetails.do?sid=181584). more »