Bionomics - Eclipse boosts oncology pipeline
Feb 05th 2013 - Edison Investment Research today published a report on Bionomics entitled "Eclipse Boosts Oncology Pipeline". In summary, the report says:
Bionomics' acquisition of San Diego-based Eclipse Therapeutics last year brought in new technology and expertise in antibody and cancer stem cells, complementing its existing capabilities in the development of small molecule therapeutics. The company's lead compound remains BNC105, which is in Phase II trials for renal cell carcinoma and ovarian cancer and has recently become the lead vascular disrupting agent in commercial development. Eclipse added BNC101, a late preclinical antibody against LGR5, a cancer stem cell target. Meanwhile, anti-anxiety compound IW‐2143, licensed to Ironwood Pharmaceuticals, is now in a Phase I trial in the US.

About Edison Investment Research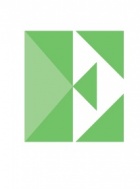 Edison, the investment intelligence firm, is the future of investor interaction with corporates. Our team of over 100 analysts and investment professionals work with leading companies, fund managers and investment banks worldwide to support their capital markets activity.  We provide services to more than 400 retained corporate and investor clients from our offices in London, New York, Frankfurt, Sydney and Wellington.  Edison is authorised and regulated by the Financial Conduct Authority (www.fsa.gov.uk/register/firmBasicDetails.do?sid=181584). more »