Monitise (LON:MONI) - Expanding the network
Feb 14th 2013 - Edison Investment Research today published a report on Monitise (MONI.L, LSE:MONI, LON:MONI) entitled "Expanding The Network". In summary, the report says:
Monitise's H113 results confirmed that user-generated revenues continue to grow strongly, driving gross margins above 70% for the first time, ahead of target. The company reported an EBITDA loss in line with management expectations and is still on track to generate revenues above £70m in FY13. Recent partnerships and acquisitions seek to expand the product offering and add new routes to market. Proceeds from the recent fund-raising are being invested in growing the functionality of the Mobile Enterprise Platform and scaling up service delivery capability. Imminent service launches based on Monitise technology should accelerate user-generated revenues in the medium term, the key to reaching and driving profitability.

About Edison Investment Research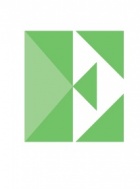 Edison, the investment intelligence firm, is the future of investor interaction with corporates. Our team of over 100 analysts and investment professionals work with leading companies, fund managers and investment banks worldwide to support their capital markets activity.  We provide services to more than 400 retained corporate and investor clients from our offices in London, New York, Frankfurt, Sydney and Wellington.  Edison is authorised and regulated by the Financial Conduct Authority (www.fsa.gov.uk/register/firmBasicDetails.do?sid=181584). more »