Avingtrans (LON:AVG) - Expanding the offering
Feb 22nd 2012 - Edison Investment Research today published a report on Avingtrans (AVG.L, LSE:AVG, LON:AVG) entitled "Expanding The Offering". In summary, the report says:
Avingtrans' interims have demonstrated the benefits of targeting growth markets through global OEMs. With revenues increased across the board, bar UK-focused Crown, Avingtrans is now building for the visible opportunity ahead in terms of capex, working capital and through the acquisition of Composites Engineering Group (CEG). This takes the business into the structural growth aerospace composites market and allows it to provide an integrated composite and metal component offering. With good order flow highlighting deepening customer relationships, we feel Avingtrans is well placed to continue delivering on its global ambitions.

About Edison Investment Research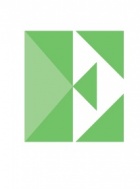 Edison, the investment intelligence firm, is the future of investor interaction with corporates. Our team of over 100 analysts and investment professionals work with leading companies, fund managers and investment banks worldwide to support their capital markets activity.  We provide services to more than 400 retained corporate and investor clients from our offices in London, New York, Frankfurt, Sydney and Wellington.  Edison is authorised and regulated by the Financial Conduct Authority (www.fsa.gov.uk/register/firmBasicDetails.do?sid=181584). more »