Eckoh (LON:ECK) - First Capita-linked contract signed
Aug 14th 2013 - Edison Investment Research today published a report on Eckoh (ECK.L, LSE:ECK, LON:ECK) entitled "First Capita-linked Contract Signed". In summary, the report says:
Highlighting the importance of the indirect sales channel to Eckoh's growth prospects, the company has announced its first contract win via its partnership with Capita. With revenues expected from H214, this contract provides support to our FY14 and FY15 revenue forecasts. In its AGM trading statement, the company notes that trading is in line with market expectations and that integration of Veritape is progressing well.

About Edison Investment Research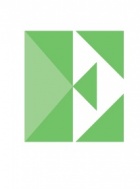 Edison, the investment intelligence firm, is the future of investor interaction with corporates. Our team of over 100 analysts and investment professionals work with leading companies, fund managers and investment banks worldwide to support their capital markets activity.  We provide services to more than 400 retained corporate and investor clients from our offices in London, New York, Frankfurt, Sydney and Wellington.  Edison is authorised and regulated by the Financial Conduct Authority (www.fsa.gov.uk/register/firmBasicDetails.do?sid=181584). more »