Central Asia Metals (LON:CAML) - First production on time
May 03rd 2012 - Edison Investment Research today published a report on Central Asia Metals (CAML.L, LSE:CAML, LON:CAML) entitled "First Production On Time". In summary, the report says:
It is remarkable when any mining company manages to complete construction under budget and with only slight delays, but Central Asia Metals (CAML) has done just that. Only 18 months from laying the first foundations, Kounrad has become fully operational and is now producing its first copper cathodes. Production commenced 29 April and and so far is 25t of copper cathode, with 300t expected in May and 2012 forecast production of 5,000t (50% of Kounrads' nameplate capacity).

About Edison Investment Research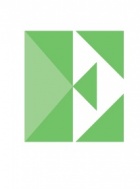 Edison, the investment intelligence firm, is the future of investor interaction with corporates. Our team of over 100 analysts and investment professionals work with leading companies, fund managers and investment banks worldwide to support their capital markets activity.  We provide services to more than 400 retained corporate and investor clients from our offices in London, New York, Frankfurt, Sydney and Wellington.  Edison is authorised and regulated by the Financial Conduct Authority (www.fsa.gov.uk/register/firmBasicDetails.do?sid=181584). more »