Bezant Resources (LON:BZT) - Focus turns to Eureka
Dec 15th 2011 - Edison Investment Research today published a report on Bezant Resources (BZT.L, LSE:BZT, LON:BZT) entitled "Focus Turns To Eureka". In summary, the report says:
Bezant shareholders have approved the disposal of the Mankayan project in the Philippines via a cash and option agreement. The option agreement, valued at US$70m, is for the disposal of Asean Copper Investments to Gold Fields. The disposal is a sound choice for Bezant as it has arguably developed the Mankayan project close to the constraints for a company of its size. In the event that the option is exercised, Bezant intends to release the funds to be used on developing the less capital intensive Eureka Project in Argentina, with the balance of the funds to be returned to shareholders in a special dividend.

About Edison Investment Research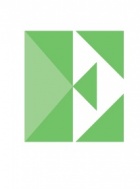 Edison, the investment intelligence firm, is the future of investor interaction with corporates. Our team of over 100 analysts and investment professionals work with leading companies, fund managers and investment banks worldwide to support their capital markets activity.  We provide services to more than 400 retained corporate and investor clients from our offices in London, New York, Frankfurt, Sydney and Wellington.  Edison is authorised and regulated by the Financial Conduct Authority (www.fsa.gov.uk/register/firmBasicDetails.do?sid=181584). more »