Brewin Dolphin Holdings (LON:BRW) - FY11 pre close
Oct 07th 2011 - Edison Investment Research today published a report on Brewin Dolphin Holdings (BRW.L, LSE:BRW, LON:BRW) entitled "FY11 Pre Close". In summary, the report says:
Brewin Dolphin's pre-close trading statement again indicates discretionary funds growing well ahead of the benchmark (10.9% beat). Critically in the latest quarter there has been a net organic inflow of funds (gross inflow £0.3bn, gross outflows £0.25bn). Market movements knocked c £1.7bn off funds in the quarter but this was not unexpected. Critically discretionary funds have proved much more robust than advisory. Investors are paying an undemanding sub 10x September 2012 earnings for double-digit earnings growth with a near 5%, twice-covered yield.

About Edison Investment Research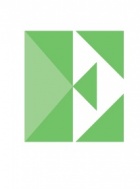 Edison, the investment intelligence firm, is the future of investor interaction with corporates. Our team of over 100 analysts and investment professionals work with leading companies, fund managers and investment banks worldwide to support their capital markets activity.  We provide services to more than 400 retained corporate and investor clients from our offices in London, New York, Frankfurt, Sydney and Wellington.  Edison is authorised and regulated by the Financial Conduct Authority (www.fsa.gov.uk/register/firmBasicDetails.do?sid=181584). more »